About Kaibizzen

Our mission is to champion the hopes and dreams of business owners.
We transform lives through transforming businesses.
We stand for:
You believing you are worthy of living the life you want
Your development using reality checks and having tough conversations
Your trust by being transparent and honest in our approach
We believe:
That you are ready to make a difference in your life
That financial freedom is the only way to live a life that's truly free.
That your business is the best tool you have to create financial freedom and live the life you truly want.
---
Faye Caughey
Founder/Director, CEO, Clarity Coach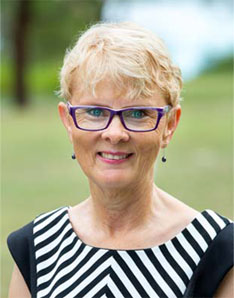 Business Highlights:
Has grown and sold 2 small businesses for many hundreds of percentage increase of original investment
Coaching business leaders for over 16 years
Progressed from sole practitioner to business owner transitioned to only working in the business on things that gives her life meaning and purpose.
Over 30 years in business, Faye has experienced first-hand 99 per cent of the challenges business owners face. She has learned a lot from her own mistakes and those of others. Faye's strength is being able to objectively observe the way a business is being run, see more effective and more leveraged ways of doing things and then mentor business owners on their new path to success.
As a founding partner and CEO of Kaibizzen, she is passionate about helping business owners do exactly what needs to be done in order for them to live their Position of Choice Lifestyle.
As a Business Coach for small businesses, Faye's extensive experience tells her that each business is unique and every business owner is dealing with their own set of personal challenges.
Therefore, for a business owner to achieve their idea of success in the shortest possible timeframe, an outcome-focused, time-bounded plan, specific to the business owner's business and lifestyle objectives must be developed and executed.
Her role as Kaibizzen's Clarity and Business Coach is to:
Help clients reverse-engineer their business from the Business Owner's personal lifestyle goals to know exactly how much they need to be drawing from the business in order to achieve them.
Set the business strategy, tailored specifically to the business, in order to achieve the goals in the shortest possible timeframe.
Prioritise the business outcomes for the quarter
Hold clients accountable to achieving their quarterly outcomes
Qualifications
Master of Business Administration (HRM)
Certificate IV Workplace Trainer and Assessor
Accredited to administer DISC
Accredited to administer Myers-Briggs Type Indicator
---
Rob Caughey
Peak Performance Coach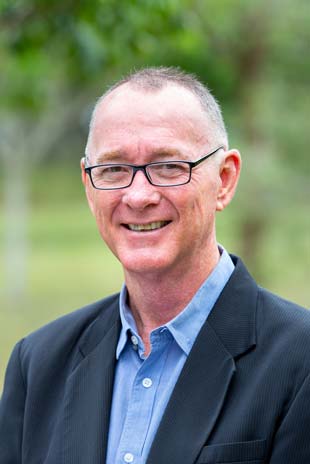 Career Highlights
Progressed from diesel fitter to trade training, to senior management, to MBA and then owning and running multiple businesses
25+ years studying under the world's pre-eminent human behavioural scientists
Developed a process for accurately uncovering a person's true life priorities so anyone can live a life of true purpose and meaning.
With a passion for assisting determined business owners, CEOs, managers, line managers and individuals to become their best in their chosen field, Rob Caughey joined forces with his wife Faye to launch Kaizen Coaching Queensland and in 2012 Kaibizzen.
This passion has resulted in Rob insightfully grasping the art of facilitating his clients to identify their existing success "framework" which more than anything gives them an insight into why they are achieving the results they are currently getting. He shows them what they must do differently and who they must become to achieve different results. He provides the relevant coaching and guidance needed to bridge the gap between their current situation to their desired outcome and results. Rob ultimately shares his practical experience, wisdom and perspective and provides the opportunity for your clients to gain clarity and mastery in all aspects of business and life.
Rob believes to achieve our full potential in all aspects of our life we must continue to learn, apply those learnings and then ultimately teach those learnings to others. He has demonstrated this throughout his career and education from tradesperson to senior management, consultant, university student, business owner and more recently studying under some of the world's leading behavioural scientists. Rob continues to study human behaviour, mindset and how it affects our success and achievement. The more he learns the greater his desire to teach others to allow them to become what they really want to become.
Qualifications
Master of Business Administration (HRM)
Certificate III Workplace Trainer and Assessor
Accredited to administer DISC
Trained DeMartini Method facilitator